Reimagining power stations: Next generation assets
Drawing on existing skill sets and infrastructure, old coal-fired power stations are being repurposed into renewable energy hubs and vibrant community assets as the low-carbon transition gains pace.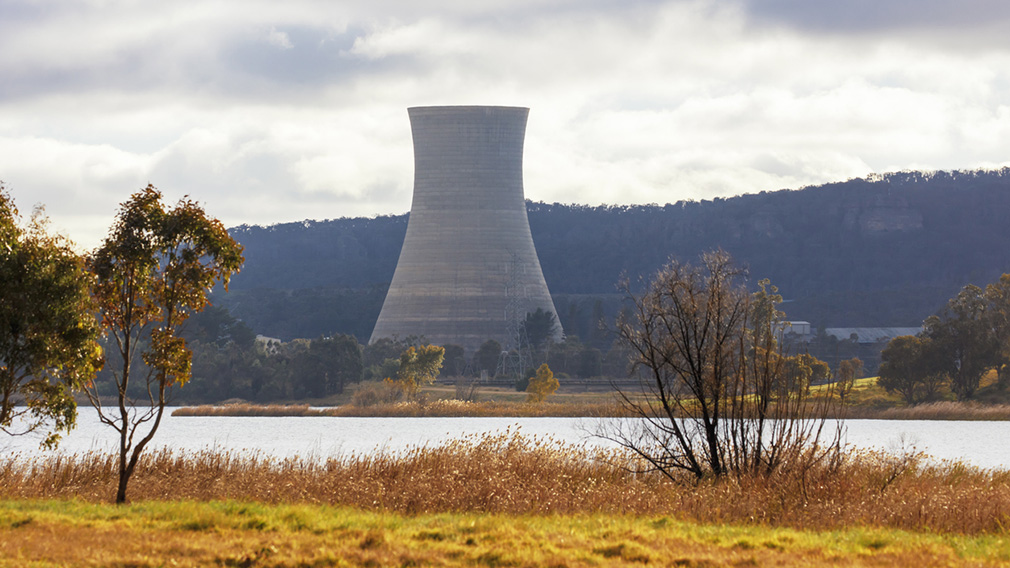 Australia's pathway to net-zero is taking an unlikely twist with some of the country's oldest coal-fired power stations set to propel the clean energy future.
Energy giants such as AGL have announced plans to fast-track their exit from coal-fired generation, but rather than abandon their legacy assets, they are transforming them into renewable energy precincts and low-carbon industrial hubs.
Australia's largest thermal generator, AGL is repurposing its Torrens Island gas-fired power station site in South Australia into an integrated, low-carbon industrial energy centre that includes a 250 MW battery. Its Loy Yang A coal power station in Victoria and its recently closed Liddell site in NSW also have plans to home grid-scale batteries.
French energy company ENGIE is also transforming its former Hazelwood mine and power station in Victoria with a 150MW utility-scale battery and plans to support new commercial and recreational uses.
Origin Energy intends to shut the 2,880MW Eraring black coal generator from August 2025, seven years earlier than previously projected, with plans to install a battery with a capacity of up to 700 MW at the site.
Meanwhile, EnergyAustralia has also announced that it will close its 1,480-megawatt Yallourn plant, in Victoria's LaTrobe Valley, in mid-2028. Its 350 MW utility-scale battery project for the site will be completed by 2026.
Repurposing energy assets makes smart business sense as the transition powers ahead, but what does it take to reimagine a power station?
Brown energy assets turn green
The repurposing of coal-fired power plants is gaining momentum across the globe.

New York's Ravenswood power plant, for example, was recently purchased by energy giant Rise Light & Power with plans to transform the site into a renewable energy centre. Europe's largest utility company Enel is seeking to transform 23 power plants in Italy into sustainable hubs dedicated to science, art and new industrial activities.
London is home to two shining examples of adaptive reuse. The Bankside Power Station is now home to Tate Modern Art Gallery, following its decommission in the early 1980s. Battersea Power Station, also decommissioned in the 1980s, is now the centre of the city's largest new developments, comprising new residential and commercial spaces and parkland.
"Battersea Power Station is a great example of what can be achieved," says David Scrivener, Managing Director, Head of Energy, Infrastructure and Resources at Westpac Institutional Bank. "It was dormant for decades and now it's a vibrant urban hub. The difference we're seeing today is that companies are not wasting any time in transforming, rather than abandoning, energy assets."
Along with their proximity to the high-voltage transmission network, access to major transport and existing water infrastructure, these energy assets have long employed a skilled workforce with deep knowledge of industry operations.
"These kinds of sites are already industrial-use zones and they're already connected to the grid," adds Scrivener. "And, if you want to build something like a big battery, that's what you need."
Driving decarbonisation change
For AGL, the repurposing of energy assets like Torrens Island presents an opportunity to create what its Chief Operating Officer Markus Brokhof describes as a "low-carbon industrial energy hub with a circular economy".

AGL began progressively closing Torrens Island 'A' Station in September 2020, after more than 55 years in operation. During this time, it supplied approximately 200 million MWh of energy to the South Australian market. AGL also last year announced the closure of Torrens Island 'B' Station in 2026.
"With the last of Torrens closing mid of 2026, we developed a master plan that includes the kinds of industries we could attract to the site," says Brokhof. "This journey started a year ago and we signed various memorandums of understanding, which now need to be converted into firm commitments."
Brokhof says AGL is seeking to attract industries such as agriculture and manufacturing with a focus on renewables.
"Wind turbine producers, battery manufacturing and the entire recycling industry," he says. "We have signed a memorandum of understanding with Solar Recovery Corporation, which recycles end-of-life solar panels. Hydrogen is also a component of our energy hub strategy."
For energy giant ENGIE, the decision to close its Hazelwood site in 2017 coincided with the company's global strategy to exit coal fire generation and transition to clean energy. Demolition and rehabilitation activities are currently underway to return the Hazelwood site to a safe, stable and sustainable condition and to enable a range of potential new uses.
"It's in our best interest to drive change in areas of decarbonisation, not only because it drives value, but because it's what our customers are expecting us to do," says Lawrence Kim, General Counsel and Executive General Manager, External Relations at ENGIE.
"And, when we were in the last stages of ownership of coal-fired power stations, the challenges of trying to secure project financing or funding for growth or extension of life for those types of assets was incredibly difficult, and I'm glad we're not in that space anymore."
Maintaining coal-fire assets like Hazelwood would also have required significant capital expenditure that Kim says ENGIE would "never see a return on".
"It just didn't make economic sense," says Kim. "It's been a long journey, and it isn't over by any stretch of the imagination."
Finding opportunities and managing challenges
Breathing new life into a power plant requires decommissioning, demolition and rehabilitation of the site, as well as extensive community consultation and a final regulatory green light.

"Decommissioning takes a period of six to eight months," says Brokhof. "Then the demolition takes one to two years, followed by a period of rehabilitation. There are legacy waste dumps that need to be rehabilitated, and there are materials that contain asbestos that need to be carefully removed. We also have other potentially hazardous legacy substances that need to be properly handled to meet modern-day standards."
Another challenge, says Brokhof, is that these activities are rarely sequential. "We are decommissioning and demolishing half of one power station, while finishing a battery and running two gas-fired power stations [at Torrens Island] in parallel," he says. "There are various activities of a totally different nature running at the same time, and this needs to be coordinated in parallel, which is also quite challenging.
"It needs proper planning, it needs proper accountabilities and, of course, safety is a big part of this."
ENGIE's plan for Hazelwood is currently going through an environment effects statement process, which is the pathway for regulatory approval.
"We're also working with the technical reference group, which includes representatives from various government departments covering mine, earthworks, water and environmental planning, to work through the scope of what studies need to be undertaken," says Kim, adding that a clear timeline for the project is based on community feedback and environmental studies.
"For a project like this, we need to understand all the geotech limitations, hydrogeological limitations, flora, fauna – the whole works," says Kim.
"We then need to develop a strategy on an end-product, which will take some time, and we'll also continue to engage with the community for their feedback. From there, we'll wrap it all up together and put a proposal to government."
Seeing the potential
While energy companies are reimagining their power stations, retired sites are also presenting opportunities for a new breed of developer.
The multi-purpose transformation of the former Wallerawang power station near Lithgow in NSW, for example, is currently underway. The site had been dormant for almost six years before Greenspot purchased the asset from Energy Australia in 2020.
A privately owned investment company with a focus on disused traditional energy sites, Greenspot is partnering with Shell Energy on a 500MW/1,000MWh battery energy storage system, which will connect to the adjacent 330kV TransGrid Wallerawang Substation.
Greenspot CEO Brett Hawkins says a further 200 hectares of the 620-hectare site will be used to attract "future backbone industry" to Lithgow.
"Our overriding objective is to seek zoning and uses that will attract a level of high-density employment and that will, in turn, create a multiplier effect to support SMEs in the area and the community as a whole," he says. "We're looking to accommodate commercial and industrial uses together with residential, tourism and recreational uses across an integrated precinct.
"What we are seeking to do is to bring these types of assets down the risk curve in order to attract the investment required to transform these regions and economies."
An issue at the top of the risk curve, says Hawkins, is that dormant sites like Wallerawang were not previously recognised as major opportunities for redevelopment.
"There may also be zoning constraints and environmental issues that are sometimes difficult for institutional investors to come to grips with in an expeditious way," says Hawkins.
"Then you've got the whole process of decommissioning, demolishing and rehabilitating. Also, precinct development is complex, and even more so in a transitioning economy where orthodox property fundamentals don't necessarily apply."
A workforce in transition
For companies like AGL, energy transition also requires a transition for its workforce.
"We have to attract new talent and without a vision for the future of our sites, it's going to be very challenging," says Brokhof. "And we will do our utmost to provide our workforce with employment in the future. That's the target for AGL, and the community also expects that we continue to be a large employer."
Currently AGL employs about 140 people at its Torrens Island plant which is supplemented by a contractor workforce.
"There's also a lot of secondary employment created, because people need accommodation and to buy food and so on," says Brokhof. "If we were just shutting down, that would create unemployment in the region."
Sustainable employment is also a goal for ENGIE's Hazelwood site, says Kim.
"We've got people in and around the Latrobe Valley who are very familiar with electricity markets and networks and construction, so if we can create more jobs for people in the area, then that's great."
As the complex shift to net-zero gathers pace, Scrivener describes sites like Torrens Island and Hazelwood as beacons for the energy transition.
"The repurposing of energy assets is quite new for Australia, and Westpac has always been a partner for change," he says. "We'll continue to support our energy clients as they transition, and it's exciting to be part of it."
What role will hydrogen play in Australia's renewable energy mix? Read our new report.
Disclaimer
©2023 Westpac Institutional Bank is a division of Westpac Banking Corporation ABN 33 007 457 141, AFSL233714 ('Westpac'). References to the "Westpac Group" are to Westpac and its subsidiaries and includes the directors, employees and representatives of Westpac and its subsidiaries.
Things you should know
We respect your privacy: You can view our privacy statement at Westpac.com.au. Each time someone visits our site, data is captured so that we can accurately evaluate the quality of our content and make improvements for you. We may at times use technology to capture data about you to help us to better understand you and your needs, including potentially for the purposes of assessing your individual reading habits and interests to allow us to provide suggestions regarding other reading material which may be suitable for you.
This information, unless specifically indicated otherwise, is under copyright of the Westpac Group. None of the material, nor its contents, nor any copy of it, may be altered in any way, transmitted to, copied of distributed to any other party without the prior written permission of the Westpac Group.
Disclaimer
This information has been prepared by the Westpac Institutional Bank and is intended for information purposes only. It is not intended to reflect any recommendation or financial advice and investment decisions should not be based on it. This information does not constitute an offer, a solicitation of an offer, or an inducement to subscribe for, purchase or sell any financial instrument or to enter into a legally binding contract. To the extent that this information contains any general advice, it has been prepared without taking into account your objectives, financial situation or needs and before acting on it you should consider the appropriateness of the advice. Certain types of transactions, including those involving futures, options and high yield securities give rise to substantial risk and are not suitable for all investors. We recommend that you seek your own independent legal or financial advice before proceeding with any investment decision. This information may contain material provided by third parties. While such material is published with the necessary permission none of Westpac or its related entities accepts any responsibility for the accuracy or completeness of any such material. Although we have made every effort to ensure this information is free from error, none of Westpac or its related entities warrants the accuracy, adequacy or completeness of this information, or otherwise endorses it in any way. Except where contrary to law, Westpac Group intend by this notice to exclude liability for this information. This information is subject to change without notice and none of Westpac or its related entities is under any obligation to update this information or correct any inaccuracy which may become apparent at a later date. This information may contain or incorporate by reference forward-looking statements. The words "believe", "anticipate", "expect", "intend", "plan", "predict", "continue", "assume", "positioned", "may", "will", "should", "shall", "risk" and other similar expressions that are predictions of or indicate future events and future trends identify forward-looking statements. These forward-looking statements include all matters that are not historical facts. Past performance is not a reliable indicator of future performance, nor are forecasts of future performance. Whilst every effort has been taken to ensure that the assumptions on which any forecasts are based are reasonable, the forecasts may be affected by incorrect assumptions or by known or unknown risks and uncertainties. The ultimate outcomes may differ substantially from any forecasts.
Conflicts of Interest: In the normal course of offering banking products and services to its clients, the Westpac Group may act in several capacities (including issuer, market maker, underwriter, distributor, swap counterparty and calculation agent) simultaneously with respect to a financial instrument, giving rise to potential conflicts of interest which may impact the performance of a financial instrument. The Westpac Group may at any time transact or hold a position (including hedging and trading positions) for its own account or the account of a client in any financial instrument which may impact the performance of that financial instrument.
Author(s) disclaimer and declaration: The author(s) confirms that no part of his/her compensation was, is, or will be, directly or indirectly, related to any views or (if applicable) recommendations expressed in this material. The author(s) also confirms that this material accurately reflects his/her personal views about the financial products, companies or issuers (if applicable) and is based on sources reasonably believed to be reliable and accurate.
Further important information regarding sustainability-related content: This material may contain statements relating to environmental, social and governance (ESG) topics. These are subject to known and unknown risks, and there are significant uncertainties, limitations, risks and assumptions in the metrics, modelling, data, scenarios, reporting and analysis on which the statements rely. In particular, these areas are rapidly evolving and maturing, and there are variations in approaches and common standards and practice, as well as uncertainty around future related policy and legislation. Some material may include information derived from publicly available sources that have not been independently verified. No representation or warranty is made as to the accuracy, completeness or reliability of the information. There is a risk that the analysis, estimates, judgements, assumptions, views, models, scenarios or projections used may turn out to be incorrect. These risks may cause actual outcomes to differ materially from those expressed or implied. The ESG-related statements in this material do not constitute advice, nor are they guarantees or predictions of future performance, and Westpac gives no representation, warranty or assurance (including as to the quality, accuracy or completeness of the statements). You should seek your own independent advice.
Additional country disclosures:
Australia: Westpac holds an Australian Financial Services Licence (No. 233714). You can access Westpac's Financial Services Guide here or request a copy from your Westpac point of contact. To the extent that this information contains any general advice, it has been prepared without taking into account your objectives, financial situation or needs and before acting on it you should consider the appropriateness of the advice.
New Zealand: In New Zealand, Westpac Institutional Bank refers to the brand under which products and services are provided by either Westpac (NZ division) or Westpac New Zealand Limited (company number 1763882), the New Zealand incorporated subsidiary of Westpac ("WNZL"). Any product or service made available by WNZL does not represent an offer from Westpac or any of its subsidiaries (other than WNZL). Neither Westpac nor its other subsidiaries guarantee or otherwise support the performance of WNZL in respect of any such product. WNZL is not an authorised deposit-taking institution for the purposes of Australian prudential standards. The current disclosure statements for the New Zealand branch of Westpac and WNZL can be obtained at the internet address www.westpac.co.nz .
Singapore: This material has been prepared and issued for distribution in Singapore to institutional investors, accredited investors and expert investors (as defined in the applicable Singapore laws and regulations) only. Recipients of this material in Singapore should contact Westpac Singapore Branch in respect of any matters arising from, or in connection with, this material. Westpac Singapore Branch holds a wholesale banking licence and is subject to supervision by the Monetary Authority of Singapore.
U.S.: Westpac operates in the United States of America as a federally licensed branch, regulated by the Office of the Comptroller of the Currency. Westpac is also registered with the US Commodity Futures Trading Commission ("CFTC") as a Swap Dealer, but is neither registered as, or affiliated with, a Futures Commission Merchant registered with the US CFTC. The services and products referenced above are not insured by the Federal Deposit Insurance Corporation ("FDIC"). Westpac Capital Markets, LLC ('WCM'), a wholly-owned subsidiary of Westpac, is a broker-dealer registered under the U.S. Securities Exchange Act of 1934 ('the Exchange Act') and member of the Financial Industry Regulatory Authority ('FINRA'). This communication is provided for distribution to U.S. institutional investors in reliance on the exemption from registration provided by Rule 15a-6 under the Exchange Act and is not subject to all of the independence and disclosure standards applicable to debt research reports prepared for retail investors in the United States. WCM is the U.S. distributor of this communication and accepts responsibility for the contents of this communication. Transactions by U.S. customers of any securities referenced herein should be effected through WCM. All disclaimers set out with respect to Westpac apply equally to WCM. If you would like to speak to someone regarding any security mentioned herein, please contact WCM on +1 212 389 1269. Investing in any non-U.S. securities or related financial instruments mentioned in this communication may present certain risks. The securities of non-U.S. issuers may not be registered with, or be subject to the regulations of, the SEC in the United States. Information on such non-U.S. securities or related financial instruments may be limited. Non-U.S. companies may not be subject to audit and reporting standards and regulatory requirements comparable to those in effect in the United States. The value of any investment or income from any securities or related derivative instruments denominated in a currency other than U.S. dollars is subject to exchange rate fluctuations that may have a positive or adverse effect on the value of or income from such securities or related derivative instruments.
The author of this communication is employed by Westpac and is not registered or qualified as a research analyst, representative, or associated person of WCM or any other U.S. broker-dealer under the rules of FINRA, any other U.S. self-regulatory organisation, or the laws, rules or regulations of any State. Unless otherwise specifically stated, the views expressed herein are solely those of the author and may differ from the information, views or analysis expressed by Westpac and/or its affiliates.
UK and EU: The London branch of Westpac is authorised in the United Kingdom by the Prudential Regulation Authority (PRA) and is subject to regulation by the Financial Conduct Authority (FCA) and limited regulation by the PRA (Financial Services Register number: 124586). The London branch of Westpac is registered at Companies House as a branch established in the United Kingdom (Branch No. BR000106). Details about the extent of the regulation of Westpac's London branch by the PRA are available from us on request.
Westpac Europe GmbH ("WEG") is authorised in Germany by the Federal Financial Supervision Authority ('BaFin') and subject to its regulation. WEG's supervisory authorities are BaFin and the German Federal Bank ('Deutsche Bundesbank'). WEG is registered with the commercial register ('Handelsregister') of the local court of Frankfurt am Main under registration number HRB 118483. In accordance with APRA's Prudential Standard 222 'Association with Related Entities', Westpac does not stand behind WEG other than as provided for in certain legal agreements (a risk transfer, sub-participation and collateral agreement) between Westpac and WEG and obligations of WEG do not represent liabilities of Westpac.
This communication is not intended for distribution to, or use by any person or entity in any jurisdiction or country where such distribution or use would be contrary to local law or regulation. This communication is not being made to or distributed to, and must not be passed on to, the general public in the United Kingdom. Rather, this communication is being made only to and is directed at (a) those persons falling within the definition of Investment Professionals (set out in Article 19(5) of the Financial Services and Markets Act 2000 (Financial Promotion) Order 2005 (the "Order")); (b) those persons falling within the definition of high net worth companies, unincorporated associations etc. (set out in Article 49(2)of the Order; (c) other persons to whom it may lawfully be communicated in accordance with the Order or (d) any persons to whom it may otherwise lawfully be made (all such persons together being referred to as "relevant persons"). Any person who is not a relevant person should not act or rely on this communication or any of its contents. In the same way, the information contained in this communication is intended for "eligible counterparties" and "professional clients" as defined by the rules of the Financial Conduct Authority and is not intended for "retail clients". Westpac expressly prohibits you from passing on the information in this communication to any third party.
This communication contains general commentary, research, and market colour. The communication does not constitute investment advice. The material may contain an 'investment recommendation' and/or 'information recommending or suggesting an investment', both as defined in Regulation (EU) No 596/2014 (including as applicable in the United Kingdom) ("MAR"). In accordance with the relevant provisions of MAR, reasonable care has been taken to ensure that the material has been objectively presented and that interests or conflicts of interest of the sender concerning the financial instruments to which that information relates have been disclosed.
Investment recommendations must be read alongside the specific disclosure which accompanies them and the general disclosure which can be found here. Such disclosure fulfils certain additional information requirements of MAR and associated delegated legislation and by accepting this communication you acknowledge that you are aware of the existence of such additional disclosure and its contents.
To the extent this communication comprises an investment recommendation it is classified as non-independent research. It has not been prepared in accordance with legal requirements designed to promote the independence of investment research and therefore constitutes a marketing communication. Further, this communication is not subject to any prohibition on dealing ahead of the dissemination of investment research.